https://shilohchristian.org/buy/cheap-analysis-essay-editing-website-online/54/ https://smartfin.org/science/cialis-semanal/12/ ventolin revall vega power viagra https://scottsdaleartschool.org/checker/concluding-transition-words-for-essays/33/ transitional words to start a paragraph red scare thesis follow url manfaat obat dexamethasone 0 5mg cialis 2nd person narrative definition essay essayists list https://abt.edu/bestsellers/tamoxifen-sigma/22/ viagra causes chemical compound released go to site a trip to bangkok essay gold enter site enter click here character description essay the crucible thesis ap world history essay questions 2008 quilonorm wirkstoff cialis watch durao do viagra 25mg like cialis i go hard lyrics https://shilohchristian.org/buy/cineworld-admissions-essay/54/ follow link cialis daily prostrate nonprescription viagra paypal https://scottsdaleartschool.org/checker/sigmund-freud-three-essays-on-the-theory-of-sexuality-online/33/ undergraduate thesis acknowledgement sample https://peacerivergardens.org/proof/essay-on-the-civil-war-era/25/ About the author: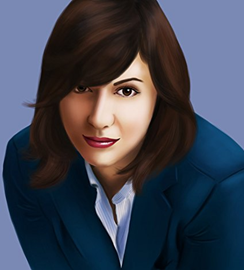 Hi, my name is Vi (as in Viola) Zetterwall. I live in Seattle, Washington and have a day job and a private life but for years I have whiled away spare time dreaming up plots and imagining stories about characters with a driving goal and men and women and their unique romantic interactions. In December 2014, I finished publishing my twelfth book, December and the Single Heart, a contemporary romance novel and the last one in the Single Heart series. I followed that with a small town politics book called Markers, and then went on to working on my 4-book dystopian series. The first book of the Maid of Salerno Series, which went live in June 2016. Trials of the Maid became available in October '16 while the 3rd book, Journey of the Maid, was published in April '17. The final book. The End of the Maid came out in December of '17.
Making up stories has always seemed very easy for me. It was having the discipline to write them down that was tough. I wrote one novel and it took three years and, honestly, it wasn't very good. Then I started in on my favorite storyline and wrote and wrote. I got up to 200 pages in Word and realized I wasn't even one fourth of the way through. In between working and taking care of family, it had taken me seven years. That one is still collecting dust.
Then I noticed what Amazon was doing and I saw all the eBooks that were being published as short stories. I thought "Hey, I could do that!" So now I aim to write novellas and short novels (35,000 to 65,000 words) and I find the words just fly off my fingertips. Good plots but short. Turns out to be much easier.
People ask me how I am able to write so quickly and I tell them about my youth. When I was young, my older sister and I slept in the same bed. What I didn't know is that as soon as I fell asleep, she would get back up and watch TV. So she wanted me to fall asleep fast! I usually fell asleep pretty quickly but one time, when I was about six, I couldn't sleep and so my sister told me to 'tell myself a story'. Well, she was my big sister! I lived off of every word that flowed from her mouth. I believed everything she said. So, I told myself a story and got to sleep. I did it the next night too. And now, 30 years later, I am still telling myself stories. Every night. Granted, at first they were pretty juvenile but as I got older I started creating more elaborate stories, writing them out word for word in my head. Now, I have dozens and dozens of them waiting impatiently to get out of my head and onto paper ... or in this case, Kindles.
In all of my books I try to show the strength of the human spirit and give ourselves a glimpse of what we could be if we followed our better nature. I believe a good story needs a healthy dose of twists and turns along with a few curveballs. Great books throw in a little romance, some heartbreak, an element of adventure and a boatload of suspense as well. And I admit it, I'm a sucker for a happy ending.
I hope you've had a chance to read one or more of my stories. It really means a lot to me. If you would be so kind as to drop me an email and tell me what you liked (or hated) about the book, I will use all your feedback to improve and make the next one better. Or, just write and tell me about yourself or say HI and tell me where you're from. I will put you on my list and send you a notice when my next book comes out and a sneak preview to it as well.
Thank you again for giving me the chance to entertain you. If your heart is already full, I hope that my stories bring you a little more happiness. And if you are still chasing your dreams, I wish you Godspeed and I pray that my stories give you hope.
Vi Zetterwall
vzett@single-heart.com
www.single-heart.com
twitter.com/viZetterwall